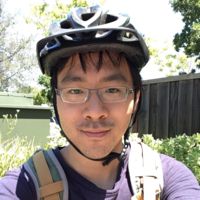 王柏崴
Po-Wei Wang
resume [pdf]
---
Past Projects
| | |
| --- | --- |
| | We created a web-based Linux environment with QEMU, python, and AJAX, in which students could run vim, gcc, python, and various tools. In addition, students can submit their code to a central judge server on appengine to evaluate their answer. The system is designed for "Programming 101" courses. |
| | The MIA system uses two PS3Eyes to perform triangulation on feature points, and one camera to record the video in H264. We wrote a 3D SLAM library to perform self-localization and consistent mapping of objects. It was a term project for VFX course. |
| | LLDVK is a translator which translates C codes into Android bytecodes (dalvik). It is built on the LLVM compiler infrastructure, and it served as a term project for the compiler course. |
Honors
Scholarship from Amazon A9.com for works on deep query completion.
Our team NTU RobotPal earned the 3rd place in Robocup Standard Platform League.
Our team are Champions for both tracks in the Yahoo KDD Cup 2011 on Music Rating Prediction.
NTU Presidential Awards (x2), which is given to the top 5% students each semester.
Undergraduate scholarship from Macronix Education Foundation.
Grant and prize from the National Science Council for Creative Undergraduate Research.