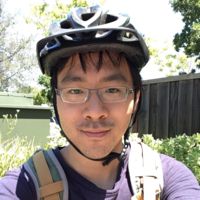 王柏崴
Po-Wei Wang
resume [pdf]
---
Honors
Best paper honorable mention from ICML 2019.
Scholarship from Amazon A9.com for works on deep query completion.
Our team NTU RobotPal earned the 3rd place in Robocup Standard Platform League.
Our team are Champions for both tracks in the Yahoo KDD Cup 2011 on Music Rating Prediction.
NTU Presidential Awards (top 5%).
Undergraduate scholarship from Macronix Education Foundation.
Grant and prize from the National Science Council for Creative Undergraduate Research.